Carpenter
$

19.00 On Sale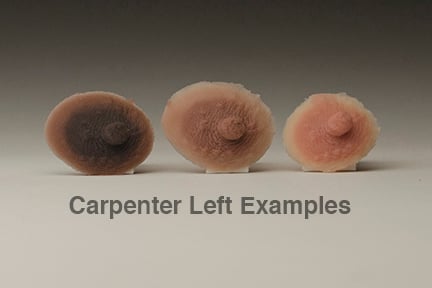 These realistic and tactile nipple buttons are made of extremely soft premium silicone and have a pin back so you can pin them wherever you feel nipple representation is necessary. Now you can show your appreciation for the body part that can perform magical feats such as feeding humans and being scandalous despite the anatomical commonality between genders!
FOR A LIMITED TIME ONLY, WHEN YOU ORDER A NIP-PIN WE WILL SEND ONE FREE TO A POLITICIAN IN NEED. In the comments on the order, indicate what politician you choose that is in need of a Nip-Pin. Some examples of politicians that we have addresses for are: Donald Trump, Gov. Mike Pence, Secretary Hillary Clinton, Senator Bernie Sanders, Senator Mitch McConnell, Senator Ted Cruz, Senator Elizabeth Warren, Governor Pat McCrory. Other choices are welcome.
PLEASE ADD IN THE NOTES WHAT POLITICIAN TO SEND YOUR NIP-PIN TO, and if there is a specific model you declare they need.
If you want a mis-matched pair consisting of two different nipple styles select the pair option, and email me with the two that you'd like.
Each of these nipples are hand made, and they will vary slightly in color. If you have custom skin tone needs please don't hesitate to contact us.
Share